Civil Marriage Celebrant
My name is Roslyn McFarlane I am a wedding celebrant in Melbourne
Hello and Welcome to my Website.
I am a Government Registered Authorised Civil Marriage and Life Celebrant based in Pakenham in Melbourne. You will find that I have an outgoing, vibrant, personality, with an easy going approach.
Every ceremony is Prepared and Delivered with love and care
One of the first questions asked is - How much do you charge?
$250 - $800
Learn more about the the cost for a Civil Marrage or other Access Civil Cermonies please visit PACKAGES AND PRICES
Your Needs are My Priority

I welcome the opportunity to help you Celebrate all of the special days in your life because I am a Celebrant who does more than Weddings, Naming's and Funerals.

My fees for a Marriage compare very well to those offered by the Victorian Marriage Registry Office and the bonus is that I come to you.

My professionalism and strong attention to detail ensures that my involvement on your special day or event will help create a day you will not forget.

You can rely on my years of experience in creating and delivering ceremonies so you know yours will be both meaningful and memorable.

I offer a range of options for you and lots of ideas that will make your ceremony unique.

I am happy to travel to any location to conduct your Civil Marriage or any other event that marks the milestones in your life.

You are welcome to use my extensive resource materials to help with the planning of your ceremony content and structure.
There are many Civil Celebrants, but we are all different. I will guide you through the processes of the Special event that you are about to celebrate and provide you with a meaningful ceremony that is a reflection of who you are and your hopes and dreams for the future.
Different people have different needs and so I can offer you a selection of styles to suit you.
The most popular choice for couples who are getting married, is the Ceremony that is UNIQUELY DESIGNED just for them. One that tells their story, reflects their hopes and dreams and provides the most memorable of all occasions. A wedding that is 100% personalised for them.
Some couples do not want a wedding that is all fuss and flurry and so I offer the BASIC LEGAL MARRIAGE CEREMONY which is a NO FUSS, NO FRILLS Wedding option.
Other people just want something that is SHORT AND SWEET for their wedding, while others prefer to ELOPE.
To save you some money, you may like to choose from some Pre-written CEREMONY SAMPLES.
I offer a wide range of ceremonies including Birthdays, Anniversaries, Rites of Passage, House Warming, Memorials, Scattering of Ashes, Same Sex Commitments and Pet Funerals.
If you have a special occasion coming up or you are experiencing a time of Loss or Grief, I invite you to call me for a chat about it - 0401 275 678.
Roslyn McFarlane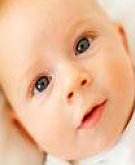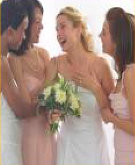 Member of the Ceremonies and Celebrations Network Inc.
• e-Mail us to accesscc@ymail.com
• PHONE 0401 275 678 •
IT IS THE LITTLE THINGS THAT COUNT THE MOST