Frequently Asked Questions
FAQs
You need to know that the ceremony or celebration you have carefully put together will go exactly the way you planed it and everything you selected for your special day will live up to all of your expectations.
It is very important NOT to leave questions un-answered, Roslyn McFarlane CMC your Celebrant, is qualified to answer your questions and is available every day.
If you can not find what you need on our website please CONTACT US by e-Mail accesscc@ymail.com
Some Previously ask questions are listed, please take a minute or two and scroll the page.
GENERAL QUESTIONS
What areas do you service?
I work all over the Melbourne Metropolitan area, The South East Suburbs, Mornington Peninsular, Yarra Valley, Dandenong Ranges and South Gippsland. I, or one of my Celebrants will travel to any place that you wish.
I am a skilled four wheel driver and will perform any ceremonies for you in remote areas. e.g Scattering Ashes from Mountain tops, or a Wedding in the High Country or on your favourite 4X4 track.
I am licensed to perform marriages in any state in Australia, and will travel to where you wish.
What other ceremonies does a Civil Celebrant perform?
A Civil Celebrant has a variety of ceremonies that they perform. At Access Civil Ceremonies we provide Uniquely designed ceremonies for all the Special Occasions and Milestones in a persons life from Birth to the Grave. Naming Ceremonies, Blended Families, Welcome Adopted Children, Rites of Passage, Significant Birthdays, This is Your Life Ceremonies, House Warmings, Marriages, Commitment Ceremonies, Vow Renewals, Funerals, Memorial Services, Scattering of Ashes, Pet Funerals and Memorials.
How much does a Civil Ceremony cost?
Different Celebrants will charge different fees. An industry average is about $550.00 for a wedding, $350.00 for a naming or anniversary, and $450 for a funeral.
At Access Civil Ceremonies our ceremonies are priced according to the time of day, day of week, length of ceremony, How much time is spent writing the ceremony, the location of the ceremony etc. Prices for a simple Registry Office type wedding start at $300. Other ceremonies start at $250.00.
You are welcome to use my home for small weddings . Ask about the Elopement Package!
What is the difference between a Church Ceremony and a Civil Ceremony?
A church ceremony is one which is conducted by a member of the clergy with the inclusion of prayers, hymns and religious rituals. There is not as much opportunity for choice.
A civil ceremony which we create for you is designed specifically for you and will include all of the elements that are special to you and your occasion.
How long does a ceremony take?
In brief, as long as you want. Some people only want to quick ceremony e.g 5-10 minutes. Most weddings and Funerals are at least 30 minutes but can be much longer. It is your choice. NB. The length of some Funeral ceremonies may be determined by the Funeral Director, Cemetery or Crematorium if the Service is being held in one of their Chapels.
How far ahead do we have to book?
It is imperative (by law ) that there be a minimum of one month and one day notice given for a Civil Wedding Ceremony.

At Access Civil Ceremonies we like to have at least 3 weeks to prepare a ceremony for you. But, if that is not possible we will take special action and do it in the time-frame that you want. If I am not available to do it myself then one of my Celebrants will do it for you.
It is imperative (by law ) that there be a minimum of one month and one day notice given for a Civil Wedding Ceremony.
Overseas. This can take up to 2 months or more.
Ceremonies for Same Sex Couples
Can a Gay or Lesbian couple get married?
At this time it is not legal for 2 people of the same sex to Marry. Many same sex couples choose to have a Commitment Ceremony which is designed with the same care and attention as a wedding and is to most people no different to any other wedding.
I can help with registering your relationship with Victorian Births, Deaths and Marriages
Why should a same sex couple have a commitment ceremony if it is not a legal marriage?
A commitment ceremony enables a couple to publicly declare their love and desire to live with their partner in a genuine loving relationship.
It allows them to have a special anniversary date to celebrate for all the years they are together
It enables the couple to make promises and vows freely before their friends and family.
It validates their relationship
It reassures their partner that they care enough to publicly declare their love and commitment to the other person and their relationship.
Will our Gay Civil Union be recognized by the Australian Government?
There is no legal paperwork submitted to the government after a Same Sex Commitment Ceremony as there is in a "Marriage", but I can help you with the various relationship registers or the ICCR if you wish.
There are required processes for you to follow if you want your relationship registered officially.
<>
We want to register at the MCC Relationship register. Can we have a Ceremony there?
It is possible for me to perform a brief Ceremony at the Melbourne Town Hall before you get your documentation from the MCC. Contact me for more information on this matter.
I do have special packages for this type of ceremony
WEDDING QUESTIONS.
How much notice do I have to give?
Many Celebrants are booked up to a year in advance for the High peak wedding times;
i.e,.4.00 p.m. on Saturdays between September and April. So it is advisable to book as early as you can to ensure you get your date and time.
If I want a wedding in a hurry how long does it take?
You must lodge your "Notice of Intention to Marry" form not less than one month and one day from the wedding date. At Access Civil Ceremonies we can accommodate most short notice requests, particularly if it is in an "off-peak" time.
What is the "Off-Peak time.
Our Off-Peak time is Tuesday to Thursday between the hours of 9.00 am to 8.00 p.m if not a Public Holiday
Medium-Off peak is Friday, Sunday 9.00 am til 3.00p.m and Mondays that are not a Public Holiday.
Peak times are Saturdays, Sunday Afternoons, Public Holidays and Valentines Day.
High Peak Saturday and Sunday Afternoons from First of September to Thirtieth of April.
Do I have to have Bridesmaids?
No, but by law you are required to have 2 witnesses who are over 18 years of age.
Where can I get married?
Anywhere you want. Parks, Your own home, Wineries, Reception Centres, Hotels, Historical Buildings or Places of interest, The Beach, the Zoo or anywhere else that is special to you. It is important to make sure it is permitted in Public places and to check if you need a permit or not.
How long does a wedding ceremony take?
It can be as short as 10 minutes or up to an hour or more. It all depends on what you want. Most are about 30 to 45 minutes.
Do I have to have all the trimmings. ( cars, cakes, bouquet, photographers attendants, reception etc.?
No it is your day. It can be any way you want it. You can include as much or as little as you like.
What do we have to say at a wedding?
You can say as much as you like. The Celebrant must say "the Monitum" which is required by law and the couple must, at the very least, declare their intent to marry before at least 2 adult witnesses. Your celebrant will help you with any other words or readings if you require assistance.
Do we have to exchange wedding rings?
No. It is common practice, but the ring is not essential for the marriage to be legal.
If there is anything else you would like to know please contact Access Civil ceremonies and we will be pleased to offer any help we can.
NAMING QUESTIONS
When do people have Naming Ceremonies?
It is most common for the naming ceremony to be held on a Saturday or Sunday afternoon, either just before or just after lunch. Any time of day or week is acceptable though, contact us at Access Civil Ceremonies to arrange a mutually acceptable time.
Some families have a simple ceremony to welcome the child home from hospital. These are usually small gatherings with only the main family members present.
Is a Naming Ceremony the only type available?
No. We can create a "Blended family" ceremony that unites the two families when two adults begin a life together and their children from previous relationships need some reassurance of their place within this new family structure.
If a child is adopted into a family a Naming or welcome ceremony is used. It is very similar to a conventional Naming Day ceremony.
Some parents choose to have a "Rite of Passage" ceremony to mark the particular milestones in a childs life, such as Beginning School, Becoming a Teenager, going to Secondary school etc.
My Child is 4 years old, Can I still have a naming ceremony for him?
Yes you can have a Naming Day Ceremony at any age.
I have three children and they have not had a Naming or Christening Ceremony . Can I have more than one child named at the same time?
Yes. There is no limit to the number of children who can be named on the same day. Discuss t his with your celebrant.
Some families might like to have a combined one to share the cost of catering for the party.
I am a single parent, (never married) is a Naming Ceremony o.k for my child?
Any child can have a beautiful ceremony created for them to celebrate their place within their family and community.
I have no idea what music or poetry to choose.
Don't worry your celebrant can give you lots of suggestions to choose from or even help you write your own special vows and promises.
PETS FUNERALS
I have never heard of a Pet Funeral what is it?
A Pet Funeral or Memorial Service is a way for the owner to say Farewell to their loved animal companion. It is a way to honor the love and trust that has been freely given by the pet over the time that they shared your home and were a special part of your life.
What is involved in a Pet Funeral?
As with all the ceremonies we provide, the Pet Funeral or Memorial can include anything that is special and meaningful to you and your relationship with your companion animal. Music, Poetry, Symbols, Readings and Eulogies are common.
The Vet has arranged to have my pets remains taken care of. Can we still have ceremony?
Of course. A Memorial Service can be held if you do not have the Pets remains with you.
Where are Pet Funerals and Pet Memorials held?
They can be anywhere you want it to be. At home, in your garden, in a park, or wherever you enjoyed spending time together. If you are burying your pet at a Pet Cemetery we can hold the ceremony there for you subject to the approval of the Cemetery owners..
BIRTHDAY QUESTIONS
Why do we need a Civil Celebrant for a Birthday Party?
Everyone's life is special and it is usually celebrated with family and friends by having cake, presents and a party. This is wonderful but the Birthday person is often not the main centre of attention for too long. A Civil Celebrant at your next Birthday party will create a special occasion ceremony that reflects the life, the achievements and the milestones in the person's life.
Have you ever watched the TV Program This is your life?
How wonderful would that be to celebrate the life of someone special to you?
What age do you have "This is your life Celebrations?"
At any age. But it is most common for the older generation.
Why wait for a Eulogy at the funeral to Remember and Celebrate? Have it and enjoy it when everyone is happy and together.
Where an when are these Celebratory Ceremonies held?M
Anywhere and at any time that you would normally hold a party.
"I look forward to meeting you" Roslyn McFarlane CMC.
Why not arrange a time to meet and talk with me or my staff at Access Civil Ceremonies I can promise you something very special. Please give us a call, one of our staff will be very happy to answer any questions you may have 0401 275 678.
Roslyn McFarlane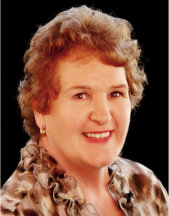 Member of The Celebrants Network Inc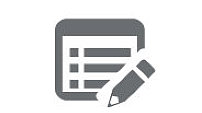 CONTACT US

FIND US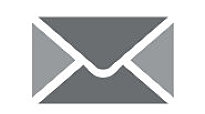 EMAIL ROS
e-Mail us to accesscc@ymail.com
PHONE 0401 275 678
IT IS THE LITTLE THINGS THAT COUNT THE MOST