Pet Ceremonies
A Pet becomes a Part of the Family
Having an animal companion in your home requires a special commitment
For many people that animal becomes a part of their family and they want to celebrate that relationship with their friends, family and community.
At Access Civil Ceremonies we will design a ceremony for any occasion. Whether it be a Pet Welcoming Ceremony, to celebrate the arrival of a new animal companion in your family, or a Pet Naming for that special furry or feathered friend. We will also perform Pet Weddings. This is a fun way to share your love for your pets with your friends and family.
Pet Weddings, Namings and Welcoming Ceremonies are very popular in the United States and England.
I have been very privileged to conduct the first public Pet Wedding in Victoria and we believe it was the Biggest in Australia to that date.
Please contact me if you would like us to arrange a Pet Wedding or other Pet Ceremony for You. CONTACT ME
The same amount of care goes into a Ceremony for Pets as it does for our Human clients.
Although we are based in Pakenham in Melbourne's outer South East, we are happy to service all of Melbourne Suburbs, the Mornington Peninsular, The Dandenongs or South Gippsland areas.
Pet Funerals and Memorial Services are another service that I am able to prove as I am a very experienced Pet Celebrant.
Losing your animal companion
Can be as devastating as losing a human family member or friend. Our pets are our companions, our confidants, our protector and in many cases our dearest friend.
Many people with the best intentions will suggest that you should get another animal as soon as possible or that "it was only a dog or cat" This is appropriate for some people but for many others that need the time to grieve and farewell their dear friend who has loved them without question, in a more meaningful manner.
It is not easy for people, to understand or suitably comfort a friend after the death of a dear friend or family member. It is even harder when that friend is a companion animal. Elizabeth Kubler Ross says in her book "ON DEATH AND DYING" "Your loss stands alone in its meaning and uniqueness. Your loss is deep and deserves personal attention without comparison"
At Access Civil Ceremonies we understand the love between a person and pet. We understand that our lives are much more improved with the loving comfort of our animals, which is why we offer a funeral or memorial service that is created with as much care, concern and love as those created for our human clients.
Let me design a ceremony to honour you, and remember your pet with words, music and poetry that is relevant and meaningful.
Please arrange a time to meet and talk with me at Access Civil Ceremonies. I can promise you something very special. Please give me a call, I will be very happy to answer any questions you may have 0401 275 678.
Roslyn McFarlane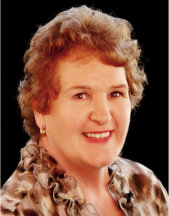 Member of The Celebrants Network Inc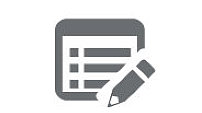 CONTACT US

FIND US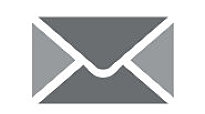 EMAIL ROS
e-Mail us to accesscc@ymail.com
PHONE 0401 275 678
IT IS THE LITTLE THINGS THAT COUNT THE MOST