Funeral Services
Funeral and Memorial Services
Funeral, Memorial Services and Scattering of Ashes Ceremonies
Honouring a person who has died is the final gift we can offer them!
If you suddenly find yourself faced with the task of arranging a funeral for a loved one the process can be very stressful and traumatic. I am very sorry for your loss and understand that you are going through a very difficult time.
Your Funeral director will generally offer to arrange everything for you. Most Funeral Directors have a few Celebrants that they will refer you to, but it is important for you to know that you are not obliged to use the ones they recommend. Many bereaved people prefer to have someone they know or someone they know will take a real interest in the way the Funeral service is prepared and delivered.
Have you ever been to a funeral where it seems that the words spoken have very little to do with the person who has died but are more generalised statements?
The reason for this is that the Staff Celebrant has very little time or interest in finding out about what the deceased was really like and why they were loved and will be missed so much.
As an independent Funeral Celebrant, I am committed to find out as much as I can and to relay that story at the Funeral service.
When people gather at a funeral or memorial ceremony they are all united. Irrespective of their personal feelings, their relationship with each other or the current politics of their own lives; they are at this time bonded by the same sense of grief and loss.
An Access Civil Ceremonies Funeral Celebrant spends time with the bereaved family, and also, if appropriate, their friends and neighbours to get a clear idea of exactly the type of person the loved one was, so that their life can be remembered and celebrated in a loving and meaningful ceremony.
It is usual for one or two people to prepare and say a Eulogy. Your Celebrant can help you with the preparation of the Eulogy. Some people fear that they will not be able to present the Eulogy for fear of "breaking down". This seldom happens, but if it does, your Celebrant will be available to take over for you.
Civil funeral ceremonies can include prayers, religious readings and hymns as well as secular music and readings. It is also a time when respectful reference can be made to the deceased's life by the use of ritual and the inclusion of symbols.
The Funeral can be held at a Funeral Parlour, a community hall, a place of importance to the deceased or the family, or at the Cemetery or Crematorium. It is becoming more common now to have the service after the Burial or Cremation has taken place and this is often done at the person's home or favourite club/social venue depending on the number of mourners who will attend.
A memorial Service can be held at any time. It is often held on an anniversary of the death. Sometimes a memorial service is held to remember a person who may have died and been buried overseas or interstate. It is also an appropriate way of having closure for the family in the tragic event that there is no body available to bury or cremate.
An Access Civil Ceremonies Celebrant is also available to perform a Memorial ceremony when it is time to "scatter the ashes".
When you decide to "scatter the ashes" the actual process can be very confronting and emotional for some people when the time comes. Having a Celebrant who is experienced in this respect to prepare and guide you through this process makes very good sense.
Other ceremonies of Loss and Grief.
People feel loss and grief during many other times in their life. A formal ceremony to recognise the feelings, sense of loss, the magnitude of impact on that loss on the individual the family and community can help with the process of moving forward, of healing and rebuilding your life.
Situations where families are impacted by the loss of their home or community support due to natural disasters such as fire, flood or even crime can be helped to find comfort and a way to move on after an appropriate ceremony.
When a person retires or is retrenched all too often all that happens is a small morning tea in the office, the presentation of a watch or wine decanter and some tacky jokes.
A Celebrant will create something that celebrates the skills, achievements, loyalty and worth of the person and gives them the emotional tools to face the often uncertain future that is ahead of them. Men in particular identify with what job they held as a main part of their identity. Losing that job for whatever reason can lead to depression, uncertainty, anxiety and stress. A ceremony of recognition and thanks can be of major psychological benefit to the individual following this event.
Every ceremony is designed to honour the individual with dignity and love.
Why not arrange a time to meet and talk with me at Access Civil Ceremonies I can promise you something very special. Please give me a call, I will be very happy to answer any questions you may have 0401 275 678.
Roslyn McFarlane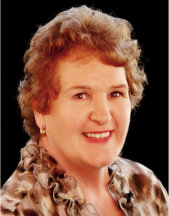 Member of The Celebrants Network Inc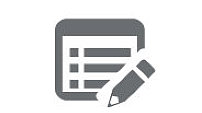 CONTACT US

FIND US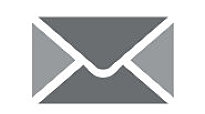 EMAIL ROS
e-Mail us to accesscc@ymail.com
PHONE 0401 275 678
IT IS THE LITTLE THINGS THAT COUNT THE MOST