Infant Naming
Namings and other Ceremonies for Children
For Generations the Miracle of Birth has been a Reason for Celebration
Naming ceremonies are a practice that goes back to the dawn of time.
Modern families who want to welcome their child formally into the family and introduce them to their friends and the community, often choose the non religious option of a naming ceremony.
A naming ceremony is the perfect way to bond family and for the extended family and friends to feel involved in the future development of the child. It is a time where they can witness the parent's pledge of love and commitment to the child.
It is usual during a naming ceremony for the parents to promise to love, protect and provide for their child. If sponsors, mentors or godparents are chosen, they too will pledge to be involved in the life and future development of that child.
Older children, grandparents uncles and aunts are frequently involved in the ceremony.
Naming ceremonies are usually celebrated when the infant is 3-6 months old, but it can be done at any time in a child's life. Another popular choice is to incorporate the naming in the first birthday celebrations.
A naming ceremony can be held anywhere the family may choose, such as a park, at home or in a hall or community centre. The ceremony itself usually lasts approximately 45 minutes and it can be designed by the Celebrant after discussions with the parents about their particular wishes and choices. A naming ceremony can be as elegant or as simple as the family wishes.
Rite Of Passage
Many cultures mark the milestones of a child's life with ritual ceremonies and Celebrations . (e.g. Bar Mitzvah and Bat Mitzvah)
In this society much can be gained by a young person if their passage through life is celebrated with a meaningful ceremony and celebration.
For Example when a child reaches their teenage years there are more expectations placed on them by the family, school and society. Having a ceremony in which the child is an active participant to celebrate the transition from childhood to adolescence helps them understand the new role they have in within their community and family.
Adoption
The Importance of Adoption Ceremonies
Adoption and Blending Family Ceremonies are very important when a family adopts a child. It is important for that child to be introduced to the family and close community where he or she will live.
Relatives, Friends and neighbours have the opportunity to formally welcome the child and pledge their love and support for that child to the new parents.
A naming ceremony for an adopted child serves the same purpose as one for a birth child. If the child is older when adopted it can be a very special event which involves the child him/herself and any other siblings.
Blended Families
When a step-child enters a new family they are sometimes unsure of their role within the family. It is often the case when couples with children from previous relationships move in together to form a new family unit or they remarry.
A special ceremony that welcomes and involves the children from one or both parents is a unique and emotional way of introducing the children to the new family unit and also seeking their commitment to it.
Many psychologists will recommend that children are made aware of their place within the family. A blending ceremony reinforces to these children that they are all welcome, desired and valuable members of the new family unit.
Your life celebrant will work closely with you and the children to create a warm and meaningful ceremony to welcome and blend all of the members of the new family.
At Access Civil Ceremonies your life Celebrant will work closely with you to create a ceremony that is relevant, meaningful, unique and memorable.
Please arrange a time to meet and talk with me at Access Civil Ceremonies I can promise you something very special. Please give us a call, I will be very happy to answer any questions you may have 0401 275 678.
Roslyn McFarlane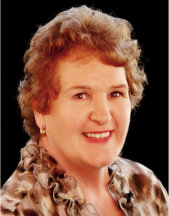 Member of The Celebrants Network Inc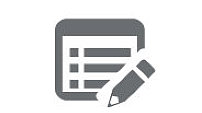 CONTACT US

FIND US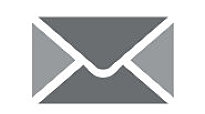 EMAIL ROS
e-Mail us to accesscc@ymail.com
PHONE 0401 275 678
IT IS THE LITTLE THINGS THAT COUNT THE MOST