Ceremony Choices with a Civil Marriage Celebrant
Wedding Ceremony Choices
There are a few words that are required by law and MUST be spoken during your Wedding Ceremony. This is called "The Monitum", but apart from that, a Civil Wedding Ceremony can be structured in any way that suits the couple.
Uniquely designed full service, top of the range all included:
For couples who want the best and do not want to leave anything to chance.
This is a ceremony that is created with your full involvement. You will be asked a lot of questions so that I can learn about you, your love for each other and what it is that your marriage will mean to you, your family and your future together.
I will create as many drafts as you need and there is no limit to the number of inclusions you may have. We can include cultural rituals, prayers, blessings, readings, poetry, music, or a unity ceremony; in fact anything that has special meaning or significance for you and your partner.
You will have a mini rehearsal at my house and you have the option of a full onsite rehearsal with your entire bridal party at the wedding venue. A rehearsal gives all the bridal party, particularly the children, the confidence to practice their entry and exit to the music, to know where to stand and have a clear understanding of what will happen throughout the marriage ceremony. There will be no surprises for anyone on the big day.
A memorable and meaningful marriage ceremony:
For couples who want something that is very personal;
One that tells the story of your love, your relationship, your hopes and dreams for the future; where you can share the emotion and the love that you have for each other with your loved ones and friends who you have invited to be a part of this special occasion with you.
It can be simple and romantic, or full of symbol and ritual. You can involve as many people as you wish, even your PETS if they are very important to you. You can celebrate your marriage at a time and location that is special to you with music and readings to add depth to the ceremony. I will help you write your own vows if that is what you would like.
Spiritual or Religious Wedding Ceremony:
Many people will choose a civil marriage before their religious or cultural marriage but having some elements of scripture are important to them.
Even though I am a Civil Marriage Celebrant, I am also an Ordained Minister with the Universal Life Church. You are not restricted from having some religious content if you wish. We will work together with you to include any rites and prayers that are relevant to you both.
A Short and Sweet Ceremony:
Is best suited to couples who just want to have a simple ceremony that tells of their hopes for the future and includes their own readings, music choices and personal vows.
Informal marriage ceremony at home:
When an informal and relaxed atmosphere with family and friends are the most important elements. You are the ones in charge of how this marriage ceremony flows. It can be any style that you want. There are very few rules here except to enjoy the whole day. These are often the preferred style of Surprise weddings or combined ceremonies such as adding a NAMING or Housewarming to the Marriage ceremony.
An Elopement:
The current economic climate is the reason many couples choose this option. Or, it may be a personal preference to keep it small and private with just a very few guests.
All you have to do is provide your two witnesses. I will deliver a short and sweet ceremony for you where you exchange your VOWS and rings.
This style of ceremony is usually intimate and meaningful, but can be structured to suit you with the inclusion of a Unity ceremony such as sand or candle lighting ceremony.
A Visa requirement wedding:
When one partner is coming from overseas to marry in Australia. I will provide the relevant Visa letters for you when the initial NOIM is lodged.
This is an option for those who want a very simple ceremony with just a few guests present to meet the Visa requirements within the 9 month visa rules.
No Fuss, No Frills:
Suited to couples who do not want to spend a lot of money and believe that just getting married is more important than the wedding party.
Just a few words and the legally required Monitum with your own vows and exchange of rings . Special conditions apply.
Legals Only:
By far the Quickest, Cheapest and Easiest way to get married. This is a popular choice for couples who will have a cultural or destination wedding at a later time. Special conditions apply.
I can promise you something very special.
Please call me, I will be very happy to answer any questions you may have 0401 275 678.
It is YOUR DAY, It is about YOUR LOVE and YOUR WISHES.
At Access Civil Ceremonies we strive to make it happen YOUR WAY!
At Access Civil Ceremonies it really is the little things that count.
We want your day to be special and we do not cut corners.
We make it Special.
Roslyn McFarlane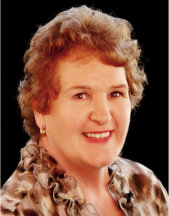 Member of The Celebrants Network Inc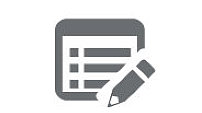 CONTACT US

FIND US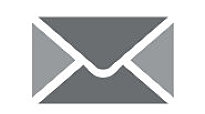 EMAIL ROS
e-Mail us to accesscc@ymail.com
PHONE 0401 275 678
IT IS THE LITTLE THINGS THAT COUNT THE MOST