Engagements
Engagement/ Betrothal
Access Civil Ceremonies would like to take this opportunity to congratulate you on your Engagement/Betrothal.
Allow us to help you celebrate your wedding ceremony with real style.
Your needs are our priority and we understand that special occasions like this one are made from being surrounded by friends and the ones we love.
Have you considered having a Special ceremony to celebrate your Engagement? You can make your engagement party even more special by celebrating the occasion with an Official Betrothal Ceremony.
A Betrothal Ceremony is an ancient practice. It differs from an Engagement in so much as it is a promise, a contract, or agreement - not merely an intention; and, like all contracts, it must be entered into with a sincere and measured deliberation. It must be free from force, and fear; the promise given must be mutual and lastly, this contract, like marriage can only exist between two people who are free to marry according to law.
• The betrothal is a promise of future marriage, and therefore it is different from the marriage itself.
• An engagement is the expression of Intent to marry, not the definite commitment to do so on a certain date.
An engagement is the period between two stages in your lives.
It is your declaration to yourselves and others, that you are no longer single. Though you are not yet married, your engagement is the first formal statement of intention to be married.
A formal ceremony is a wonderful way to add meaning to your Engagement party and have it remembered for all of the right reasons.
Who has an Engagement/Betrothal Ceremony?
• Couples who want to make their Engagement very special and unique
• Couples who are planning to have a wedding at a location where all of their friends and family will not be able to attend.
• Couples who want to surprise their guests with something that is not very common in these days.
• Couples who are not in a financial position to invite all of their closest friends and family to a big formal wedding. So they choose the less expensive and informal setting of the Engagement, but with a ceremony that is like a traditional wedding ceremony.
Now that you are engaged you will be facing the most exciting and possibly busiest time in your life. You can expect some stressful times as you make all of those important decisions about your wedding day.
My job is to guide you through all the legalities and ceremony processes so that your marriage is conducted according to the law .
It is important not to lose sight of the fact that without the Marriage Ceremony your wedding will be just a party and not a marriage.
Why not arrange a time to meet and talk with me.. I can promise you something very special. Please give me a call, and I will be very happy to answer any questions you may have 0401 275 678.
There is No Charge and no Obligation for this meeting.
Roslyn McFarlane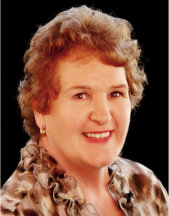 Member of The Celebrants Network Inc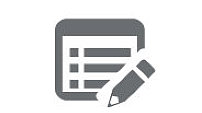 CONTACT US

FIND US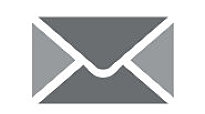 EMAIL ROS
e-Mail us to accesscc@ymail.com
PHONE 0401 275 678
IT IS THE LITTLE THINGS THAT COUNT THE MOST