Client Testimonials
Some Comments from our Treasured Clients

We loved the fact that you were able to pick our personalities up so quickly which made it so much easier for us to figure things out because of the help you were able to provide. The ceremony was perfect everything that was said because of what you were able to figure out from meeting us only a couple of times. The ceremony was exactly what we wanted, everything we wanted said was said. Your level of service was excellent and the whole ceremony was even better than we expected.

Matt and Dee
Married at Pakenham
12 November 2011
---

Hi Roslyn,
We had an absolutely fantastic day! Thank you so much for everything!
We really can't thank you enough!
If there is anything else we can do for you, please let us know. We are so happy with your services as a whole and will do anything to get it out there how fantastic you are!
Thank you again,

Erin and John
Married at Cockatoo
December 2012
---

Hi Roslyn,
Married life has been very relaxing so far! Our night turned out beautiful, it was very relaxing just like we wanted. A huge thank you to you and Ian, we couldn't have asked for a better celebrant to make our night special.
When it comes time we would love you to do Mia's naming ceremony.
Cheers

Jacqui and Damien
Married at Pakenham
October 2011
---

Hi Roslyn,
First of all, we would like to thank you for the ceremony. It was amazing, we and our guests enjoyed a lot. We would like also say thank you to your husband the music was perfect. Thank you so much for everything!!!
xxx

Karine and Gui
Married at Port Melbourne
December 2012
---

Hi Roslyn!
Thankyou so much for a beautiful ceremony. We had so many compliments from our guests as to your professionalism and obvious joy that you take in being part of someones special day.
Kindest regards,

Karen and Trevor
Married at Pakenham
November 2011
---

Hello Roslyn
The ceremony you created for us was exceptional and was everything we wished for. We were happy with every aspect and it more than met our expectations. We were extremely happy and couldn't have asked for more. We will definitely recommend you to our family and friends.
Thank you,

Mark and Monique
Married at Pakenham
June 2013
---

Hello Roslyn,
It was just a magical perfect day. Thank you for helping be apart of that. I highly recommend you.
Thank you again.

Natasha and Chris
Married at Poowong
November 2013
---

Hello Roslyn,
The day was lovely Roslyn, our wonderful ceremony, I like being married very much, this happiness business seems to suit me.
Thank you for being a part of our day.
Cheers my friend

Ted and Kerry
Married at Pakenham
August 2012
---

Hi Roslyn,
Thank you for conducting our ceremony. It was really very special. We are really thankful to you and your husband.
Thank you for helping us with our documents and we can't wait to have a copy of our official marriage certificate. We are really excited to receive it.
We would like to thank you and your husband for taking the photos.
Thank you very much and we will keep in touch with you.
Regards,

Paul and Rg
Married at Pakenham
May 2014
---

Hello Roslyn,
Hello! Thank you so much for all your help and effort in marrying me and simon on sunday. You really did make the day exactly as we had hoped and i am so glad that it was you who did the ceremony! Your words were perfect and you made us feel really welcome in your home. I also love the picture that you printed on the last page of the ceremony as it is tattoo style and i love it! Thanks again, Sharyn and Simon!

Sharyn and Simon
Married in Pakenham
March 2014
---

Hi Roslyn,
The day was great thanks and turned out exactly as we'd hoped. We were after a simple but elegant ceremony and a relaxing and informal reception and we got both. Thank you for your contribution to the day's success and for your professionalism throughout the whole planning process. It certainly made things easy for us.

John and Rita
Married at
Melaleuca Lodge Beaconsfield
27th March 2011
---

Roslyn,
Our wedding was just what we were after, quick, easy, no mess, no fuss. Was all too easy and Roslyn you were/are so easy to deal with and just understood that no fuss meant no fuss!! You made a stressful time leading up to the day and the day itself just seem too easy!

Bec and Julian
Married at Noble Park
27th March 2011
---

Roslyn,
Thank you very much for the great ceremony. We thought it was fantastic so thank you for all your efforts in preparing for the ceremony and your blessings towards us.
My sister and her partner are also planning to get married soon possibly so I've passed your details on to her. Depending on when they make their arrangements (they're not in any kind of rush like we were thankfully) they'll probably contact you for further details.
Thanks again!
Warm regards,

Alan and Manami
Married at Pakenham
8th August 2011
---

Hi Ros,
Brad and I would like to thank you both very much for making our day so special. Ros-We couldn't have done it without you! You have co-ordinated and planned the whole thing from beginning to end! We very much appreciate your efforts and input into what turned out to be a very special and intimate wedding ceremony.

Thank you so much for everything you did for us.
Kindest Regards Chris and Brad

Chris and Brad
Married at Port Melbourne
27th November 2010
---

Hi Roslyn,
Myself and Kate enjoyed a lot having a ceremony conducted by such an experienced person. Thank you once again from
Nathan and Kate

>Nathan and Kate
Married at Pakenham
12 November 2011
---

Dear Roslyn,
Thank you so much for all your help and support for our wedding. We had such a fun day, so much laughter. It was like a tidal wave of love hitting me as I walked in.
Thank you so much.

Chris and Warren
Married at The Basin
18th December 2010
---


Roslyn,
Thank you so much for all that you did on our special day! Everything was a blur and we can't even remember if we thanked you!
Everyone commented on how great the ceremony was.
Kind regards

Darren and Norma
Married at Officer
November 2010
---

Dear Roslyn,
I was impressed with how quickly you were able to get to meet with us. Your punctuality, attention to detail and the ceremony as whole was very, very good.

Mrs Janet G.
Bangholme
June 2008
---

Dear Roslyn,
Thank you for your kindness and care in this matter. Your approach was both professional and caring in a difficult time. The quality of the service was excellent and the content extremely relevant.

Ms Amanda G.
Chelsea Heights
July 2008_
---

Dear Ros,
I would like to let you know how happy we were with the ceremony you provided for us. We worked well together and were encouraged to have as much input as we could so that we got a real family feel to it.

Mr Neil F.
Langwarrin
July 2008
---

Dear Ros,
At a time when it is quite hard emotionally and very stressful. you made yourself available from the first time we met till the completion of the ceremony. Your professionalism was wonderful;
Nothing was too much trouble. You were very approachable and your grooming was immaculate. The service not only met our expectations, it exceeded them!

Mr Marc C-S.
Croydon
September 2008
---
Pet Memorial Service held in Conjunction with City of Greater Dandenong and Dandenong Veterinary Hospital.
People plant trees as a community project in memory of their deceased pets. It is the second year that this event has taken place and we anticipate that it will go on to be an annual event.

Dear Roslyn,
Many thanks for a wonderful service on the day - it was perfect. Thanks also for the copy of your service - we will put it up on our website in the next week
Regards

Dr Rob Jones
Dandenong Veterinary Hospital
August 2008
---

Hello Roslyn,
Thank you for your exceptionally kind words… Helen and I were delighted that you could stay and enjoy our festivities and that you enjoyed yourself also.
Helen and I are overwhelmed at the fantastic day that we had, as planned and with the help of everyone concerned, that included Ian and yourself.

John and Helen
---

Hi Roslyn,
Thank you for being a part of our day and putting everything together for us in such a short amount of time, we really appreciate it.
Anyway thanks again,

Lisa and Rob
---

Dear Roslyn,
Thank you so much for your help. You are wonderful. I have not forgotten the pictures, and will do it next week.
Thank you again Roslyn, I will be in touch soon.
Kindest Regards

Viv and Tony
---
Roslyn McFarlane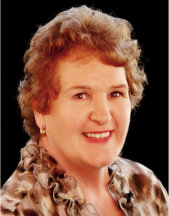 Member of The Celebrants Network Inc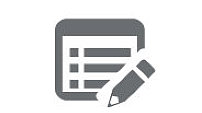 CONTACT US

FIND US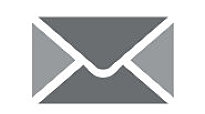 EMAIL ROS
e-Mail us to accesscc@ymail.com
PHONE 0401 275 678
IT IS THE LITTLE THINGS THAT COUNT THE MOST