A Marriage Ceremony Plan with Roslyn McFarlane
Ceremony Plan
Planning your wedding is totally different to making a Plan for your marriage ceremony.
For the first you will work with your partner, parents, and several wedding vendors , friends and people who will offer lots of advice that you did not ask for.
For the second you work with your Celebrant and your partner.
The only legal requirement is that all of the words which are in the Monitum are spoken during the ceremony. This is what makes a marriage legal. It can be located in any part of the ceremony, but the words themselves cannot be changed. To do so would risk making the marriage invalid.
The Monitum declares to the community that the Celebrant is legally qualified to perform the Marriage ceremony; it will describe what marriage is according to Australian law and ask the couple to make their vows in the presence of their witnesses. The Monitum will take about 4 minutes, plus the time it takes to sign the Marriage documents.
For couples who want more than the Basic Legal Ceremony, and most do, we will work together to build the ceremony that is what you want.
The first two questions I will ask you are:
1. What do you want to include in your Marriage Ceremony?
2. More importantly, what do you NOT want in your Ceremony?
Although there is a standard format for a Wedding; you are free to choose any format, RITUAL or inclusions that are special to you either in a Personal, Family, Religious, or Cultural sense.
In general a Wedding consists of the following Order of Service.
You may choose to have all, or as many of these components that you would like in any order of your choice. (Or none). This ceremony in its entirety would be approximately 1 hour in duration.
Most couples prefer their ceremony to be 20-30 minutes.
The only requirement is that the legally required words are spoken before the vows are made.
1. Brides Entrance to music
2. Welcome by Celebrant
3. Introduction
4. Acknowledgements
5. Overview
6. Giving Away
7. Reading, Poetry, Music or Memorial
8. Couples Thanks to Parents and/or Couple's story
9. Reading or Music or Symbol
10. Celebrant Monitum
11. Asking Question of Intent
12. 1st person's Vow
13. 2nd persons Vow
14. Celebrants Blessing
15. Introduce ring ceremony
16. 1st person's ring vow
17. 2nd persons ring vow
18. Involvement and commitment of / to children and stepchildren
19. Celebrants or family blessing
20. Declare to be Husband and Wife / Partners in Marriage (couple/kiss)
21. Signing of the certificates with 2 or 3 songs for the Interlude
22. Final blessing
23. Conclusion and Thank guests
24. Introduce couple to Congregation
25. Congratulations as couple exit to music
Because your wedding day is important to both of you, it is important for both to be open and honest about how they see the Ceremony progressing.
Your marriage ceremony should reflect the wishes, thoughts and desires of both parties to the marriage.
It is The Ceremony is what makes your Wedding Day different to any other day in which you have a party or invite friends and family to share food and wine and music.
MUSIC
Music plays an important role in a Wedding Ceremony. It sets the scene, creates the mood, and adds drama to the occasion.
Choosing your Music.. There are no rules when choosing your music. It can be whatever you like.
It is not uncommon for Background or Prelude music to be played while the guests are arriving and waiting for the ceremony to begin. I have a selection that I play, but you are free to choose from my listing.
You may like to have special music playing when your Guests of Honor arrive. E.g Grandparents and very close family members, or one to remember and acknowledge any special guests who are not able to be present with you on your special day.
It is becoming more common for the male members of the Bridal party to make an entrance (or even dance) down the aisle to a piece of music.
The Bride's attendants can enter to the same Processional Music as the Bride or to something different.
Sometimes a particular song is played during the ceremony to highlight a special moment in the couple's life. Very often this is a live performance by someone special to the couple.
There are usually a minimum of three pieces of music at a wedding.
1. The Brides entrance (Processional)
2. Some interlude music while the papers are being signed
3. Something happy and triumphant for the ending (Recessional)
With a Civil Ceremony you have the freedom to choose a Ceremony that is rich in meaning and truly celebrates the love you have for each other and the life that you have planned for the future together.
Asking a friend, family member or children to do a reading, sing a song, play an instrument, offer a prayer, poem or blessing will enable you to add a depth to the ceremony and involve your loved ones in the Marriage Ceremony.
My commitment to you is :
To treat you and your guests with dignity and respect
To listen to you wishes and do everything possible to comply
To provide you with a full written quote
To comply with the Celebrants Code of Conduct
To conduct your ceremony where and when you want it
To offer professional advice on all aspects of your ceremony
To comply with all Government Legislation (Privacy, OH&S etc)
To maintain confidentiality and high level of Professionalism
To respond to your enquiries within 24 hours
To provide the option of a full ceremony rehearsal.
Roslyn McFarlane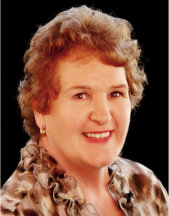 Member of The Celebrants Network Inc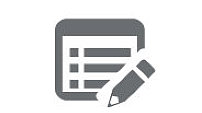 CONTACT US

FIND US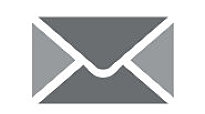 EMAIL ROS
e-Mail us to accesscc@ymail.com
PHONE 0401 275 678
IT IS THE LITTLE THINGS THAT COUNT THE MOST