Access Civil Ceremonies - The Dandenongs
Welcome
I am Roslyn McFarlane and I am a Civil Marriage Celebrant.. My other services include ANNIVERSARIES and VOW RENEWALS - BIRTHDAYS and BABY NAMING - FUNERALS - MEMORIALS, Scattering of Ashes and PET FUNERALS
The Dandenong Ranges are such a beautiful location for a wedding or other special event. Some of Melbourne's best venues are located in this area.
Whether you choose, Mt Dandenong, Kallista, Sherbrooke or Belgrave or somewhere nearby, you will have a wonderful setting.
If you are planning to marry or have another special event at home, in a park or other venue such as a Reception Centre, Hotel, Restaurant or Golf Club I am here for you.
Just tell me what it is that you want for your special day and together we can make it happen.
Do you plan a wedding at home, on the farm, the beach, a park or one of the many local wineries or wedding venues?
It doesn't matter if you want a casual or formal wedding; something relaxed at home or you just want to Elope and avoid all the fuss.
I am here to help. We can craft your wedding to suit your style and budget. I am happy to meet all of your CEREMONY needs to make it truly yours. I am here for you if you think you might need some help with:
Any of the Legal requirements or Visa Letters
The exact type of CEREMONY you would like.
Writing your own VOWS
Ways to include your children and family
Music to play during the ceremony
Appropriate poetry or readings
How to truly personalise your marriage ceremony
Just ask, I can offer lots of resources and ideas to solve those and any other problems for you.
I would love to meet you, so please call or email me and we can arrange a time to catch up at my home in Pakenham and have chat over a coffee and nibbles, to see if I am the perfect fit for you.
There is no charge or obligation for this introductory meeting, and I am available day or night seven days a week.
When you choose me to be your Celebrant you can expect
• A Celebrant who genuinely cares and really is Interested in you
• Up to date knowledge and understanding of the latest trends and current information
• A Celebrant who is relaxed, happy, professional and committed to meeting your needs
• Advice and guidance throughout , while always listening to what you really want
• A willingness to think outside the square to create something that is Unique and truly you
• An extremely high level of customer service and satisfaction
• Meticulous attention to detail , particularly when attending to the legal marriage papers
• Prompt responses to all of your phone calls and emails
• Fees that are very affordable and competitive
• Someone who values your business and will work very hard to ensure your complete satisfaction
• Your complete involvement and approval of the ceremony from the first meeting through to the final moments
THE DANDENONGS
There is so much to see and do to entertain your guests before and after your wedding or party - food - nature - accommodation-culture and attractions - The Dandenong Ranges, low mountain ranges, rising to 633 metres at Mount Dandenong, the dirve about 35 km east of Melbourne.
Visit Dandenong Ranges
Visit Wedding Venues in Dandenong Ranges
Roslyn McFarlane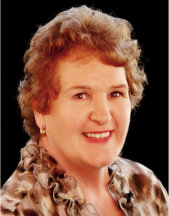 Member of The Celebrants Network Inc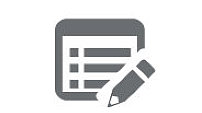 CONTACT US

FIND US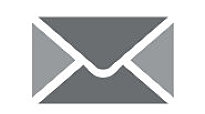 EMAIL ROS
e-Mail us to accesscc@ymail.com
PHONE 0401 275 678
IT IS THE LITTLE THINGS THAT COUNT THE MOST