Garden Weddings
Celebrant for Weddings
You are getting married! You and your beloved have decided to take that wonderful path to a life of committed loving union in Marriage.
Marriage means different things to different people and that is why choosing a Civil Marriage Celebrant to perform your Wedding Ceremony enables you to be very involved in the structure and format of a ceremony to ensure that it is both Unique and Meaningful to both of you, because both of you are unique.
Sadly, too often a couple spend a lot of time and money on the beautiful trimmings that make up the dramatic spectacle of the wedding but spend little effort on the ceremony which really is what makes the difference between a Wedding and a Party.
At Access Civil Ceremonies you are encouraged to personalize your wedding ceremony; To tell the story of your love, your relationship, your hopes and dreams for the future; To share the emotion and the love that you have for each other with your loved ones and friends whom you have invited to be a part of this special occasion with you.
There are many ways to conduct a Civil Marriage Ceremony. It can be simple and romantic, or full of symbol and ritual. You can involve as many people as you wish, even your pets if they are very important to you. Your Wedding Ceremony can be at a time and location that is special to you. The music and readings can be your own or we can provide you with resources from which to choose. We will help you write your own vows if that is what you would like.
Even though you have chosen a Civil Marriage Celebrant from Access Civil Ceremonies to conduct your marriage, you are not restricted from having some religious content if you wish. We will work together with you to include any rites and prayers that are relevant to you both.
You may wish to incorporate some cultural practices such as a "Tea Ceremony" or Plate Breaking; or something like a Rose Ceremony or a Sand Ceremony, Hand Fasting or Unity Candles or anything else that is meaningful to you. The choice is entirely yours.
There are a few words that are required by law and MUST be spoken during your Wedding Ceremony. This is called "The Monitum", but apart from that, a Civil Wedding Ceremony can be structured in any way that suits the couple.
It is YOUR DAY, It is about YOUR LOVE and YOUR WISHES. At Access Civil Ceremonies we strive to make it happen.
Our fees are very competitive, but do not make your decision on price alone. A very simple and short Registry Office type of ceremony starts at $350.00 but most are around $450.00 - $550.00, some are $650.00 and above depending on time, inclusions, amount of research and creative input, location and distance. Every single ceremony is different, depending on your needs. Talk to us and when we know what you want included in your ceremony we can give you a fixed written quote.
Learn more - WEDDING PACKAGES AND PRICES
If you think of your Wedding Ceremony like a Restaurant meal; Do you want a fun, relaxed, and enjoyable spaghetti meal or a fine gourmet meal with all the luxurious ingredients and surroundings? Or something in between? Remember the choice is entirely up to you.
One thing is certain, there is no compromise on the quality of service and attention given to you, irrespective of how much you pay for your Wedding Ceremony.
Think about what you are spending on your cake, your cars, your invitations and your flowers. They are a part of the drama. Your Wedding Ceremony is the Essence of your married life together, forever.
Call us now for a free no obligation chat to discuss your plans.
Your Civil Celebrant's fees may seem a little high if you only think about the 40 to 50 minutes of the ceremony itself. A Civil Marriage Celebrant at Access Civil Ceremonies will spend between 10 and 20 hours on the simplest of Ceremonies.
Consider: Initial phone call/conversation often 1 hour.
Initial meeting with Couple to discuss ceremony format, theme, agenda, music, poetry, verse, reading, choreography, not to mention taking all of the required legal information, photocopying documents, filling in forms and getting to know the couple and often their parents or children. Travel time to and fro 4 to 5 hours inclusive.
Unlimited email and telephone communication from first meeting til ceremony. Conservatively 2 hours
Writing the ceremony itself, checking details and concept with couple. Amending if necessary 5 to 10 hours
Have a full rehearsal often on site at ceremony venue, including travel time both ways 4 hours
Travel to and from the ceremony site, arrive 30 minutes early (as required by law) and conduct the Ceremony in a calm and professional manner. Ensure that the Bride and Groom have the best ceremony possible to make their Wedding day so Special and Create the lifetime of memories. 3 to 4 hours
Purchase and Prepare Marriage Certificates. Purchase and prepare Presentation booklet of Ceremony, Complete after ceremony documentation and submit to Births Deaths and Marriages Department by Registered Mail for your security and Peace of Mind.
Celebrants are required to have a number of appropriate outfits to wear to the ceremony. They must pay particular attention to their grooming at all times. They have to maintain a vehicle, and an office. Access Civil Marriage Celebrants are required to have undertaken professional training and undergo Ongoing Professional Development courses every year. We provide PA systems to make sure your guests hear the whole ceremony. We at Access Civil Ceremonies have umbrellas, a first aid kit, sewing kit and other emergency supplies for your use in the event of an unexpected occurrence. Table and chairs are also provided for the signing of the register.
At Access Civil Ceremonies it really is the little things that count. We want your day to be special and we do not cut corners.
Roslyn McFarlane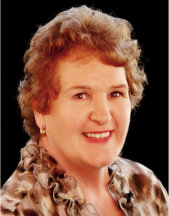 Member of The Celebrants Network Inc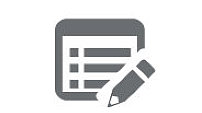 CONTACT US

FIND US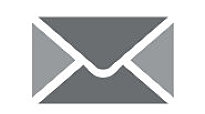 EMAIL ROS
e-Mail us to accesscc@ymail.com
PHONE 0401 275 678
IT IS THE LITTLE THINGS THAT COUNT THE MOST