Wedding Packages
Civil Celebrant Ceremony Packages and Prices
CEREMONY FEES
How much does a Civil Marriage Celebrant cost? ?
That will vary according to the individual Celebrant. I have seen them as high as $1500.00-$2000.
How much do you charge?
That is generally the first question I am asked. My fees start at $350.00 for a Basic Legal Marriage
You do not have to pay a fortune but there must be good value for you. The price you pay should be reflected in the level of service and quality that you expect.
Ask yourself? Do you want the cheapest wedding dress or the one that suits you best?
Do you want the cheapest wedding cake or the one that looks and tastes best?
Do you want the cheapest shoes or some that will fit perfectly and be comfortable all day and evening?
Do you just want to get married or have a bigger celebration?
There is no right or wrong answer. - It is all about what you want.
Every Celebrant must provide the Basic LEGALS component for every marriage to ensure it is a valid marriage.
One Price/Size definitely does not fit all when it comes to;
Planning, Researching, Designing, Choreographing, Writing and Delivering a Ceremony.
What you want determines how much you pay me
Do you really want the cheapest Celebrant that you can find?
Or would you prefer:
• Quality and experience at a realistic price?
• Something that is within your own budget?
• Someone who is both relaxed but still professional?
• Someone who is really interested in you and your needs?
• Someone who will not charge you for work they do not do?
• A Choice of what is included or not?
• Help to make it truly yours?
• To choose the length and style of your ceremony?
Wedding Prices
The success of your marriage is not dependant on how much you spend on the Celebrant or the Wedding Celebration, but instead on the depth of your love, the level of commitment to the marriage itself and the sincerity of the VOWS you speak to each other in the presence of witnesses.
I try to be very fair in my fees and charge only for the work and travel that I am required to do on behalf of each individual couple. That is why I do not have just one set fee. My fees for a Civil Marriage reflect the needs and budget of my clients for their wedding.
How much does it cost?
A recent survey by Easy weddings indicated that the average cost of a Marriage Celebrant was $875.00 in Victoria. And the average cost of a full wedding is around $35,000.00 (2019) TREE PHOTO VIDEO
My fees are comparable to the MELBOURNE REGISTRY OFFICE and I am usually below the industry average
My fees begin at $350 for the very basic "Legals only" Ceremony and can go up to $1000 or more, depending on what you want for your big day. I invite you to "Build" your own Ceremony, by including only what you want.
Contact me to make a time to visit, have a cuppa and tell me what you want and need, and I will happily give you an obligation free quote
Effective 1/1/2022
I offer a Basic Legals Only Marriage for $350.00 including the Official Marriage Certificate sent to you from BDM Melbourne by Express Post after the Marriage is registered. Very Strict Conditions apply. Phone or email for details.
You can expect to pay: -
• $850 - $1050 + Uniquely designed full service, top of the range, all included marriage ceremony.
• $650 - $950 + Memorable and meaningful marriage ceremony
• $650 - $850 + Spiritual or Religious Wedding Ceremony
• $550 - $700 + Short and sweet Ceremony
• $550 - $700 + Informal marriage ceremony at home
• $550 - $700 + An Elopement
• $500 - $750 + Visa requirement wedding
• $450 - $650 + A no Fuss, no Frills or Legals Only
I can request the Registered Marriage Certificate from BDM on your behalf if you choose. This saves you the time and trouble of waiting until the marriage is registered then requesting it on-line from BDM.
I charge $75.00 for this service and it includes the purchase price of the certificate and express postage to your address.
Your marriage requires so much more than just the 30 minutes or so that the Celebrant takes for the ceremony itself which affects the fees we charge as well as maintaining a small business.
• Up to 20 or more hours to research and write the ceremony
• 2 or more hours to check and lodge the documentation with BDM
• Return travel to the venue for Rehearsals
• Travel to and from the venue, time to set up, allow for late arrival of bridal party, and conduct the ceremony
• Maintain car and Office equipment
• Pay annual Registration fees and Professional development training
• Pay for public Liability and indemnity insurance
• Unlimited phone and email contact
• Provision of Table, Cloth, PA Equipment, Phone, Internet, Office Equipment, Special Stationery, Advertising, Appropriate Grooming and Wardrobe.
Fees for other services (Note - Ceremonies that are more than 30Km from Pakenham may incur an extra mileage charge)
• $350 - $500 Child naming.(Add extra $100 for each additional child)
• $350 - $550 Standard Birthday, Anniversary or Vow Renewal ceremony
• $350 - $500 Pet ceremony- (Funeral, Memorial, Welcome, Naming)
• $350 - $600 Commitment Ceremony
• $495 - $700 Funeral at Chapel or Crematorium
• $550 - $800 Funeral at Chapel and Graveside
• $450 - $700 Scattering of Ashes Ceremony
• $450 - $700 Memorial Service
• $300 - $500 for a House -warming
For a Combined service add the two or more together and deduct $100.00 from the total.
• E.g. House warming and child naming; $300 + $350 = $650 - $100 = $550 for the combined service.
No matter what type of ceremony you want and what location you require in Melbourne or the surrounding areas, I will create a tasteful, appropriate and meaningful ceremony for you. It can be quite simple or something that is full of ritual and symbolism which could also include poetry, literature, music and laughter.
Other possible extra charges:
• Return fee for ceremony $200
• Insurance fee for parks in Cardinia shire $50
• Cancellation or reschedule charges from $75
• Providing a witness - From $25 each
• Transfer a NOIM to another Celebrant $50
• Extra Mileage $1.00 per km.
• Parking at cost
• Entrance fees at cost
• Road Tolls at cost
• Certificates $6 each
• Purchase of music for your ceremony $5 each from I-tunes
• Provision/purchase of Ceremony extras (sands/candles etc) At Cost + 5% handling fee
• Visa Letters $25 (first one is free)
• Surcharge for ceremonies between 10pm and 10 am $200
• Special costumes and/or makeup for themed ceremonies at cost
• Overnight accommodation if more than 200km from home $200
• $50 per hour for Pre Planning a funeral or recording your life story
Roslyn McFarlane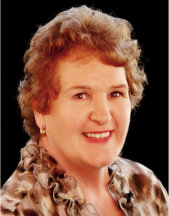 Member of The Celebrants Network Inc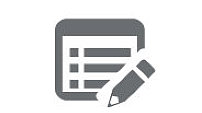 CONTACT US

FIND US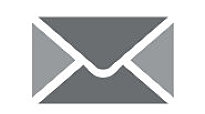 EMAIL ROS
e-Mail us to accesscc@ymail.com
PHONE 0401 275 678
IT IS THE LITTLE THINGS THAT COUNT THE MOST