Access Civil Celebrant Services Melbourne
Formalities and Events
Access Civil Ceremonies perform a wide range of necessary formalities
At Access Civil Ceremonies we are pleased to offer you any type of ceremony that you need to celebrate the special moments in your life.
A Civil celebrant is known primarily for their Wedding and Funeral Ceremonies. But we are specially trained to conduct any ceremony for you.
Our services include but are not limited to:
Naming Ceremonies to welcome a child into your family. - See NAMING
Blending families where one or both of the parents have children from previous relationships. This type of ceremony will often include a symbolic Sand or Candle Ceremony.See NAMING
Same Sex Commitment Ceremonies where the couple concerned cannot marry at this time due to legal or other restrictions. This is the only celebratory ceremony that Gay and Lesbian people can have at this time, that celebrates their love with family and friends.See COMMITMENT
House Warmings. Buying a home is perhaps the greatest investment a person can make. It represents years of saving and investment which is both emotional and financial. Having a house warming or home blessing is a way of recognizing all of your efforts and hopes for the future.
Coming of Age Celebrations.This is a fairly new concept. It is particularly relevant these days when we consider that the only rite of passage seems to be the right to drive or get drunk. A rite of passage ceremony will review the young person's life to date and give them guidance and encouragement to go on to be the best that they can be in the future.
Seniors Birthdays. When a person reaches a certain age, their lives are full of so many achievements. All too often this is only spoken of at the person's funeral. A "this is your life" style ceremony at a Birthday or Anniversary is a wonderful way to recognize that person and show them how much you love them. You could let the ceremony be your gift. It is almost always given as a surprise to the recipient. - See BIRTHDAY
Liferal Ceremonies are very similar to a Funeral Eulogy, except they are written with the full knowledge and input of the person concerned. Who knows more about the life of an individual than that individual themselves? This is a wonderful opportunity for the family to gather and celebrate a life while the person can enjoy the celebration with you.
End of Life conferences. We now pre-pay our funerals or buy funeral bonds to prepare for our final day. More and more people are also becoming very proactive about specifying the type of things that they want said and done at their funeral. Often this is far too painful for family members to cope with, so an Experienced Celebrant is the ideal person to do this job. It does not mean that the family is committed to using that Celebrant at the funeral, but it does make very good sense to do so.See FUNERALS
Only an experienced Marriage, Life and Funeral Celebrant
is able to offer you these services with confidence
Please contact me for more details about the type of ceremony you need.
Some others to consider are:-
• Mothers Day Ceremonies
• Fathers Day Ceremonies
• Memorial Services
• Scattering of Ashes Ceremonies
• Divorce Ceremonies
• Times of Loss as loss of the family home due to bushfires, poor health, loss of jobs Retirement, Retrenchment or Menopause
• Business Openings
• Pet Ceremonies to welcome or farewell your animal companion.
Read what our clients have to say -
Roslyn McFarlane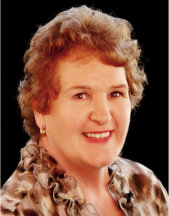 Member of The Celebrants Network Inc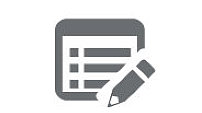 CONTACT US

FIND US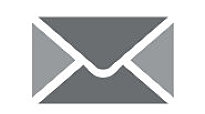 EMAIL ROS
e-Mail us to accesscc@ymail.com
PHONE 0401 275 678
IT IS THE LITTLE THINGS THAT COUNT THE MOST